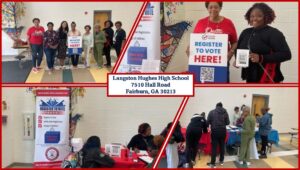 Registering and educating eligible voters at local high schools.
Educating our Seniors on healthy eating and living, new voting laws and absentee ballots at our Lunch & Learn.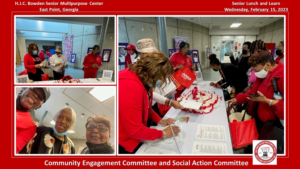 What a way to thank our Poll Workers on Election Day for their service and time by serving meals.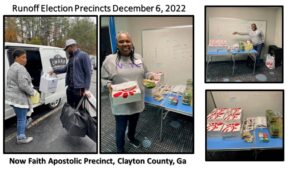 Educating our Veterans on the changes and impact of the new voting guidelines, regulations, and absentee ballot processes during a Lunch & Learn.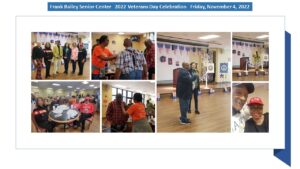 Hosting an All White Party and Candid Conversations educating, advocating, and donating in support of period poverty and the passage of legislation to eliminate sales tax on feminine hygiene products.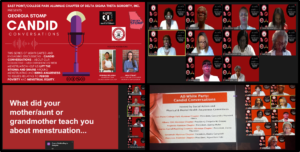 Educating our Jabberwock Cotillion participants on the history, purpose, and importance of voting along with demonstrations on how to vote and use voting machines.