Equal Rights Amendment Day at the Capitol
February 8, 2018 @ 8:00 am

-

2:00 pm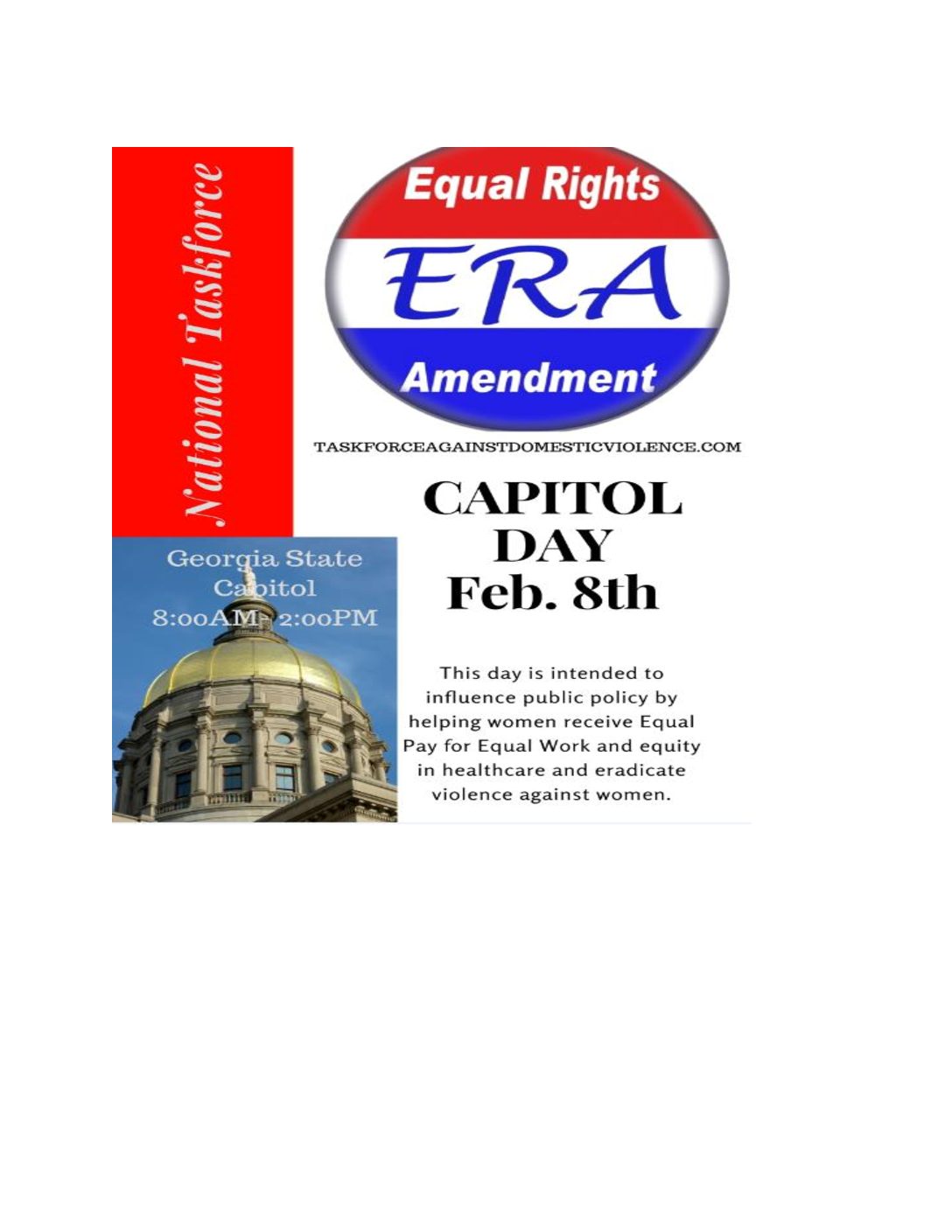 This day is intended to influence public policy by helping women receive Equal Pay for Equal Work and equity in healthcare and eradicate violence against women.
The U.S. Supreme court has not declared "sex" a suspect classification as are race, religion, and national origin. Therefore full equality under the law cannot be expected to be derived from the 14th Amendment since most courts are conservative in their interpretation.
The goal is to network and hold innovative conversations that will help us in the empowering women and pass the Equal Right Amendment bill.
On behalf of the Georgia General Assembly, Representative Billy Mitchell and colleagues along with Pastor Sabrina Mckenzie Founder of "National Taskforce of Domestic Violence," you are invited to a meeting for "Equal Rights Amendment," on Thursday, February 8, 2018 from 8am – 2pm at the Georgia State Capitol – 206 Washington Street, SW Atlanta, GA 30334.